The Temple of the Five Immortals (Wuxianguan) is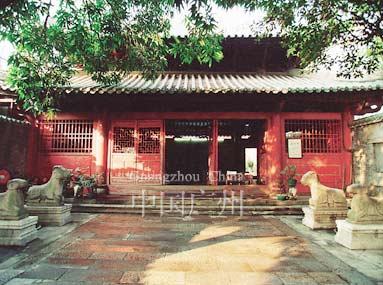 located on West Huifu Rd. This Temple was built in the tenth year of the reign of Emperor Hongwu in the Ming dynasty (1377) as a temple for worshipping the five immortals believed to be responsible for good (or bad) harvests and the symbol of the city. The temple gate faces north, which is considered good fortune for religious constructions. This is a well maintained building and there are some delicate and intricately carved steles inside. To the east of the back hall there is a bare layer of red-coloured sand, on which are footprints. Legend has it that these are the marks left by the immortals.
Address: The Temple is situated off Middle Jiefang Rd on West Huifu Rd in the centre of town.
Opening hours: 08:00-17:00